$37 Standard Review Expires Soon!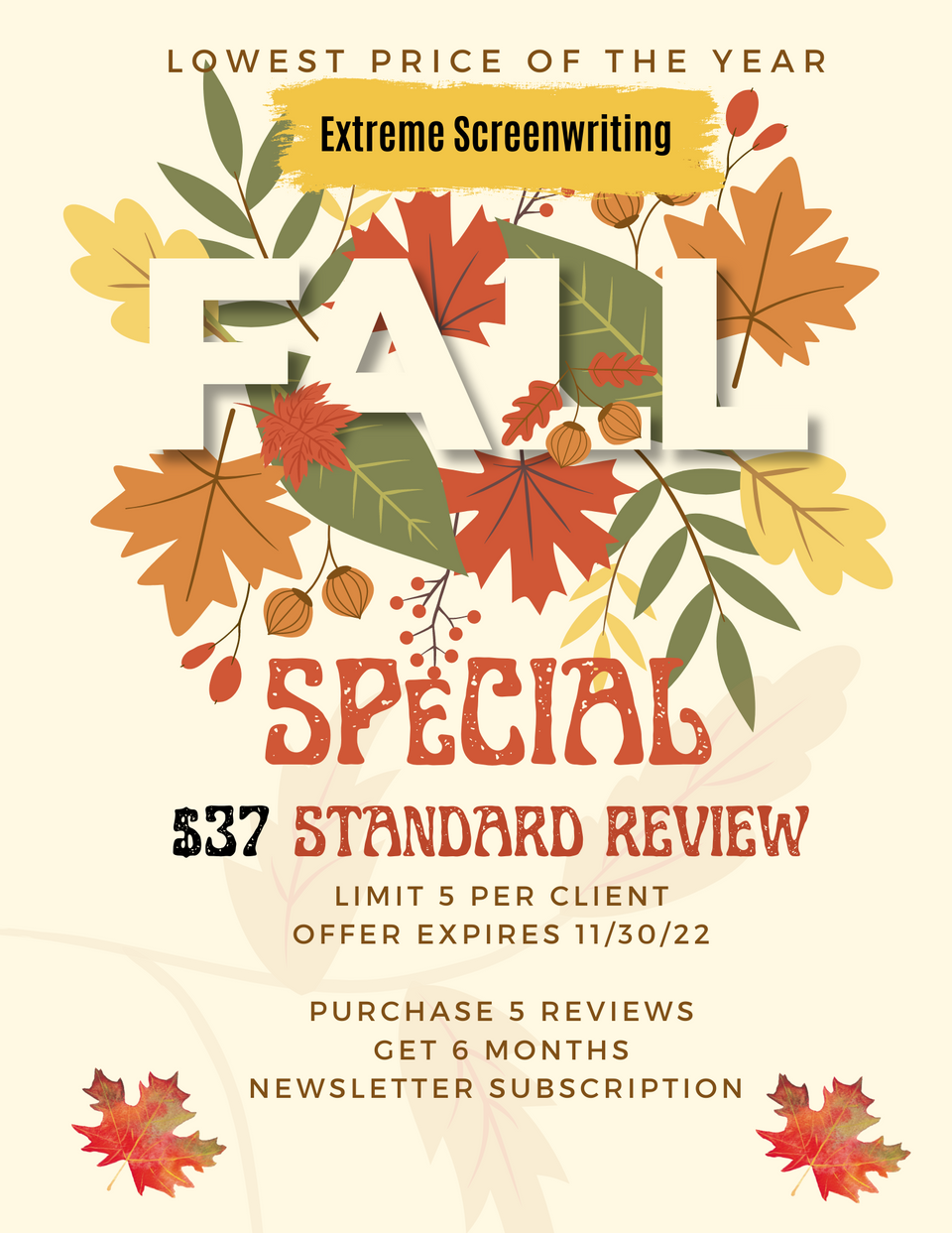 Final days to grab Extreme Screenwriting's lowest price of the year - $37 Standard Review. Limit 5 per client. Purchase 5 and your newsletter subscription will be upgraded for 6 months with unlimited content access. If you already have a subscription, 6 months will be added.
It's a great time to stock up for 2023! No expiration date. Use now or save for later. Use for the same or different screenplays or TV pilots. Offer expires 11/30/2022.