Buy 1, Get 1 Free Standard Review Special Ends Soon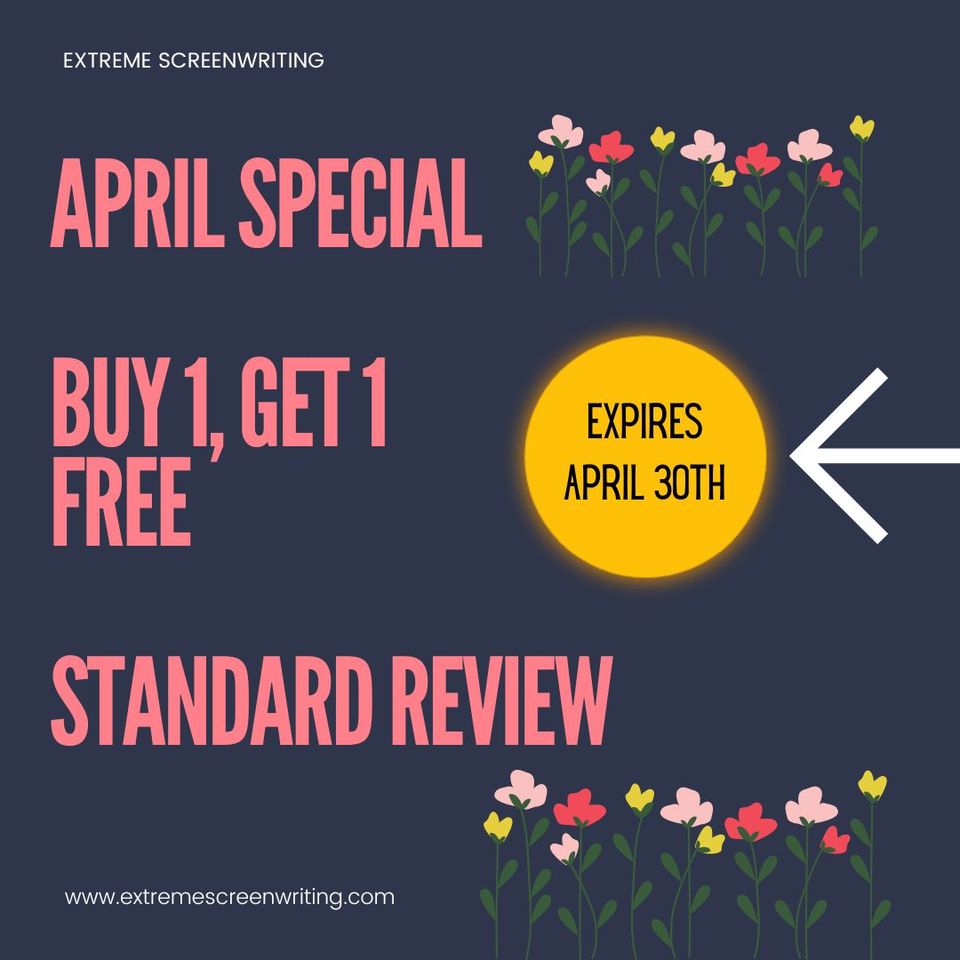 It's a great time to stock up on standard reviews. For every review purchased at the regular price $90, get one free! Reviews are added to your account with Extreme Screenwriting. No expiration date. Use now or later. Same or different scripts. Use for screenplays, TV pilots, Limited Series, etc. Includes logline or pitch deck evaluation.
LAST TIME OFFERED UNTIL FALL 2023!
No limit! Offer expires April 30, 2023!