Agents Now Accepting Queries (Free Subscription)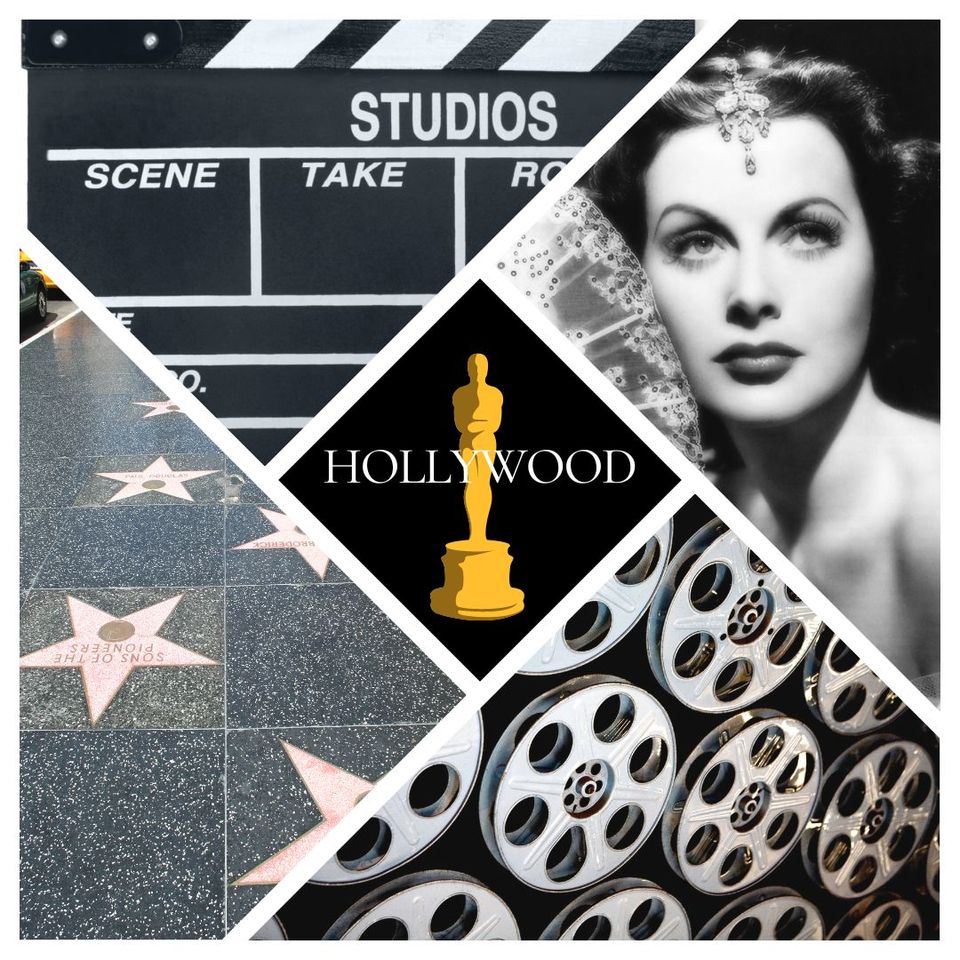 Advanced Marketing Newsletter! In this edition, Visual Marketing: Making a Movie Poster - Learn how to make a poster and use it to market (Video), Contact Any Celebrity (Contact Info 55,000 Celebrities) - Introducing a new way to market directly to talent (Article), Agents & Managers Accepting Unsolicited Queries - Get a list of agents/managers who will consider your query (any genre) - newbies welcomed!  
---
Visual Marketing - The Movie Poster
---
Contact Any Celebrity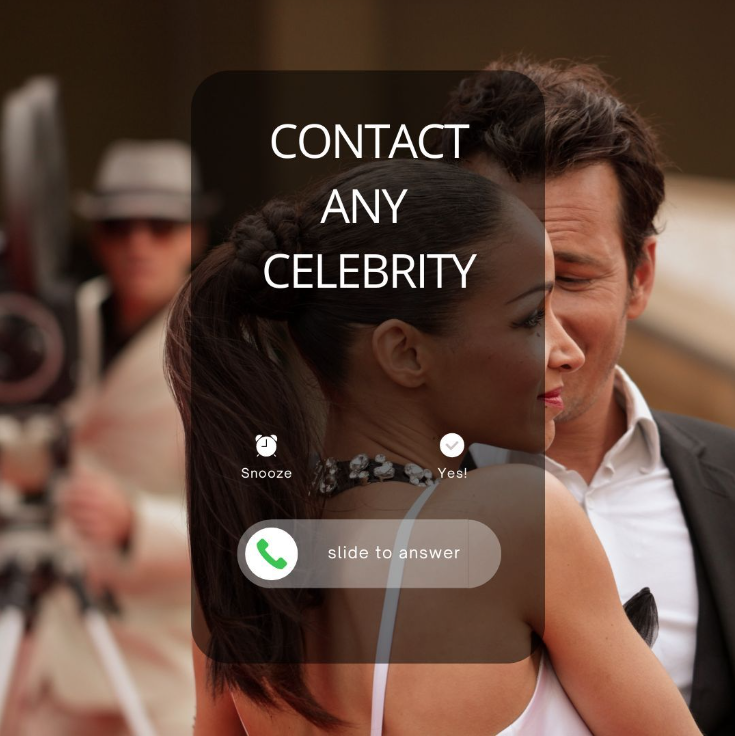 In a past newsletter, I discussed contacting celebrities who have their own production companies, and might be interested in producing or starring in your screenplay. It took some digging through IMDB's Star Chart to find them, but now there's a Celebrity Black Book on the market that provides the contact information for all celebrities: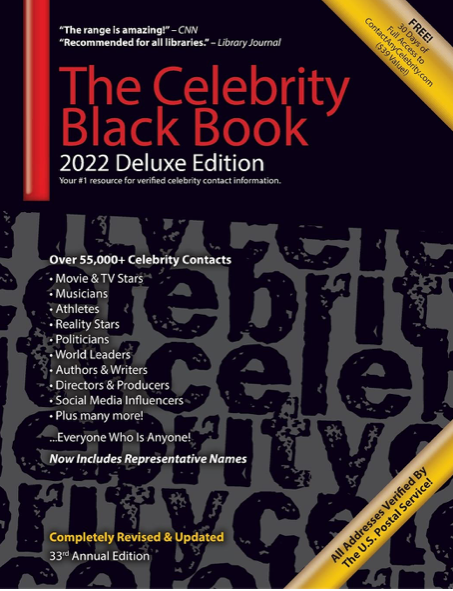 In addition, this book includes Directors and Producers' contact information! It's a gold mine and a bargain at $97! That's less than the former Hollywood Creative Directory (out of business), which did NOT include celebrity contact info. And it's less than an IMDB.com subscription.
For celebrities, do NOT contact their agents. They'll ignore you or worse, they'll never let you near their client. Look for celebrities with managers and contact the manager with the query. And, like before, I recommend looking for celebrities with their own production companies. They will be the easiest to contact and the most receptive to queries from aspiring screenwriters. Only take this approach with 'proven' screenplays, meaning scripts that have contest wins/placements, recommends, etc.
The company that publishes The Celebrity Black Book  has a website. CLICK HERE to go to their website. If you don't like thumbing through The Celebrity Black Book, you can opt to use their website's search engine to obtain the celebrity information:

However, this is paid site that cost $39 a month. They're currently offering a 7-day Free Trial. It is the same information as the book. Pick the one that's best for your marketing needs. This is the best contacts book I've seen since the Hollywood Creative Directory. Here's what a sample listing looks like from their website: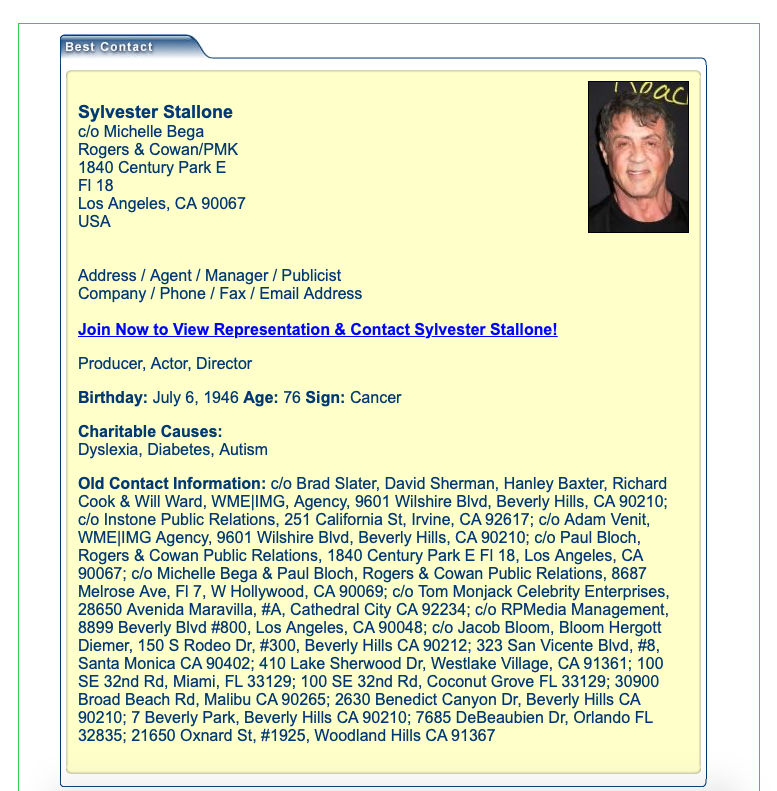 ---
Agents | Managers Now Accepting Unsolicited Queries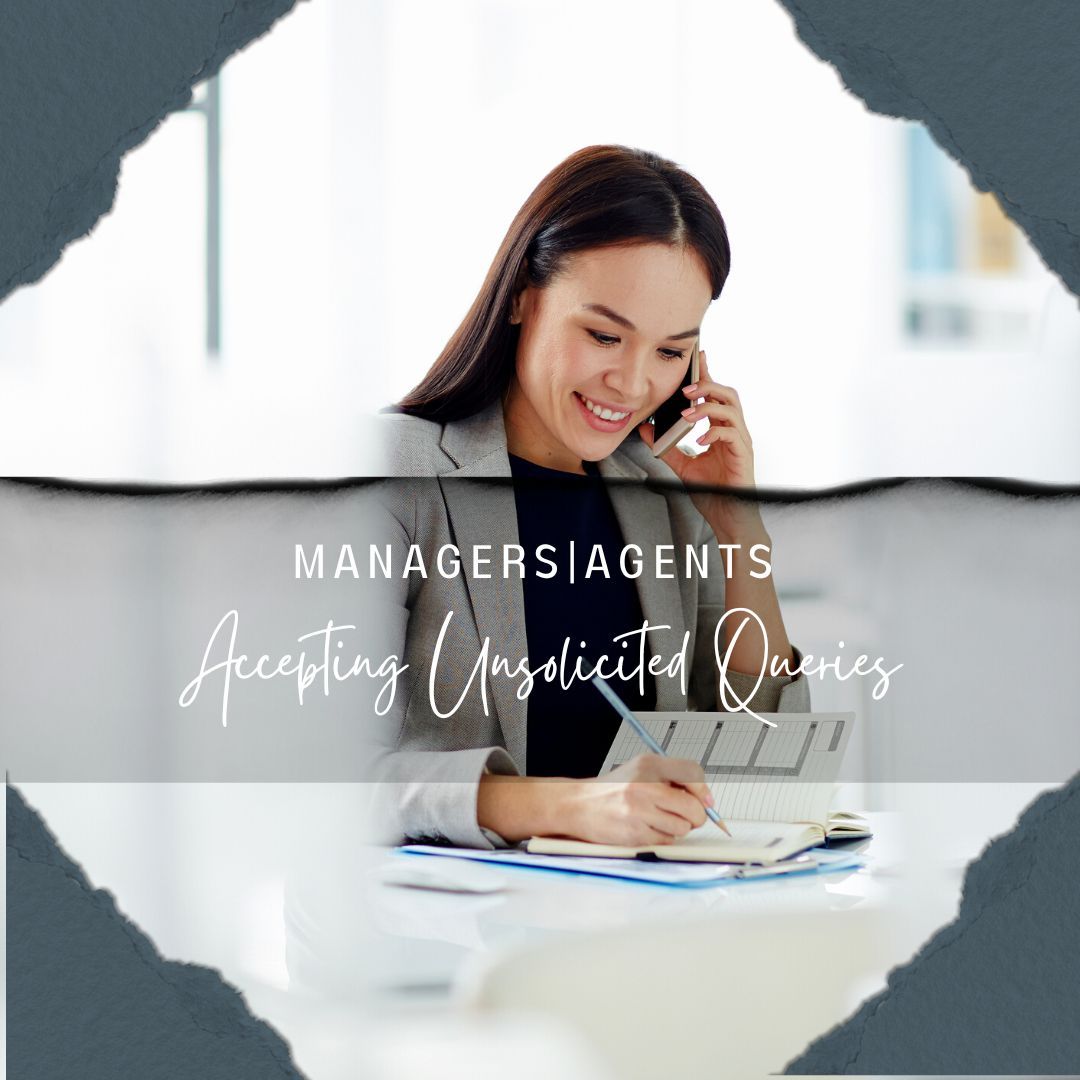 SUBSCRIBE TODAY!
Don't miss the list of agents & managers who are currently willing to accept queries in any genre from aspiring screenwriters! Subscribe today for $8 a month. Cancel anytime! Or get a year's subscription for 20% off.